What's the Hype About Cannabis Topicals? Get All your Answers Here!
The cannabis industry is soaring, and cannabis topicals are one of the hot-selling categories among all.  According to Brightfield Group report in 2019, U.S. sales of CBD topicals exceeded $703 million in 2019, and by 2025, topicals are expected to reach sales worth $4.5 billion. 
Who would have thought that cannabis that makes you high can be the holy grail for skin conditions? Well, it is true and surreal; cannabis-infused creams, balms, gels, and other products are coming in handy for overall wellness. Consumers are gravitating towards cannabis for its great benefits, like correcting aches, fixing skin issues, and altering pain. 
In this blog, we are reviewing types of cannabis topicals and potential perks it offers. Continue reading until the end to not miss out on flawless skin and other benefits from topicals. 
What are Cannabis Topicals?
Topicals are defined as the medicine applied directly to the skin. Cannabis topicals come in a wide assortment of oils, sprays, lotions, gels, creams, and more. Topicals work effectively and deliver desired results such as younger skin, pain relief from migraine, helping with its anti-inflammation properties, etc. Topicals have distinct properties from other cannabis products available in the marketplace as they enter the bloodstream at a limit and may not cause any high. 
Cannabis products, with their traditional methods like vaping, smoking, and consuming edibles, intoxicate us and activate cannabinoids by entering our bloodstream when THC binds with endocannabinoids present in the rest of the body. 
Different Types of Topicals 
Weed topicals are the most tapped category nowadays. Browse through popular categories that you can look forward to when shopping for topicals. 
The first one on the list we have balms and salves. It usually has a thicker texture and comes with a stick applicator for mess-free convenience. It can come in handy for customers looking to relieve pain and experiencing site-specific relief for correcting muscle soreness and aches.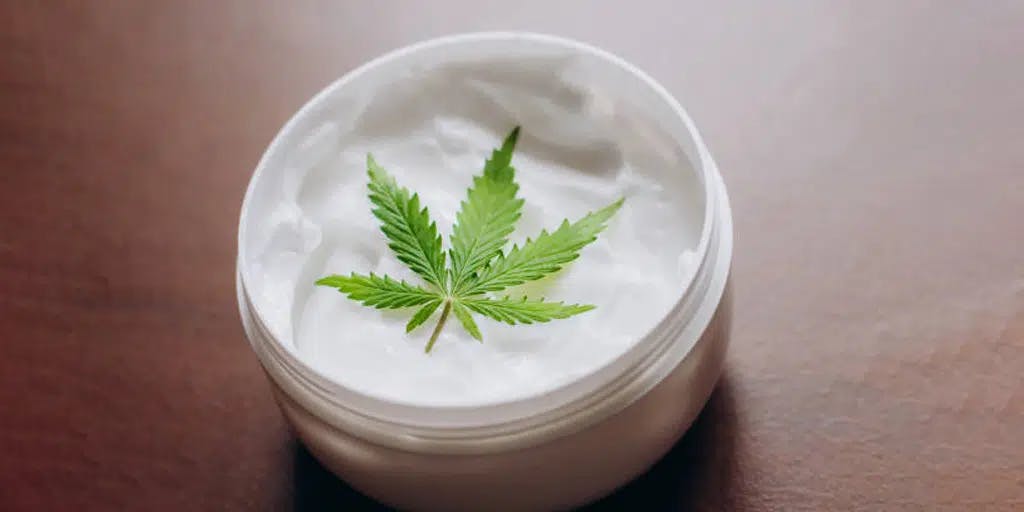 Creams and lotions come with a smooth identical texture to the standard. Creams and lotions are popular because of their convenience and fragrance richness. Many consumers report cannabis creams and lotions to be effective in treating sensitive skin, itching, and related conditions.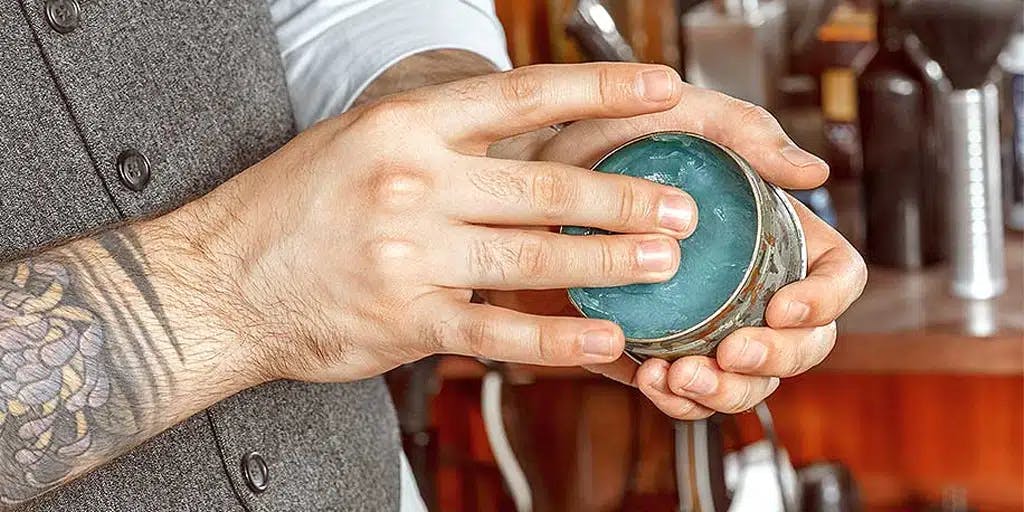 Gels have a base of silicon; cannabis gels are a topical option and the most tapped option for rapid relief from pain. They are created for soothing sensations in specific areas.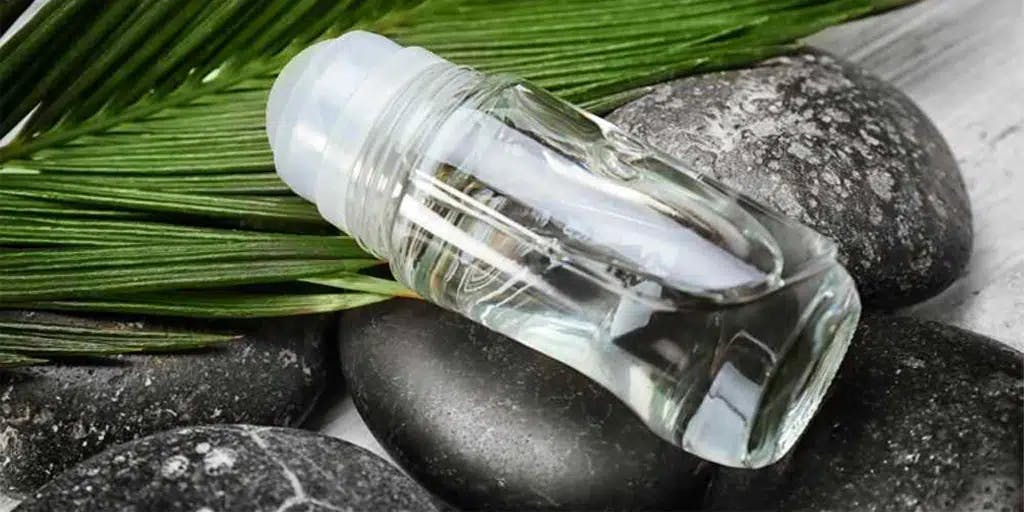 The roll-ons and sticks are travel-friendly as you can apply them via rolling onto your skin without any mess. It is an ideal complement to carry along with you and enjoy the goodness of CBD/THC creams anywhere.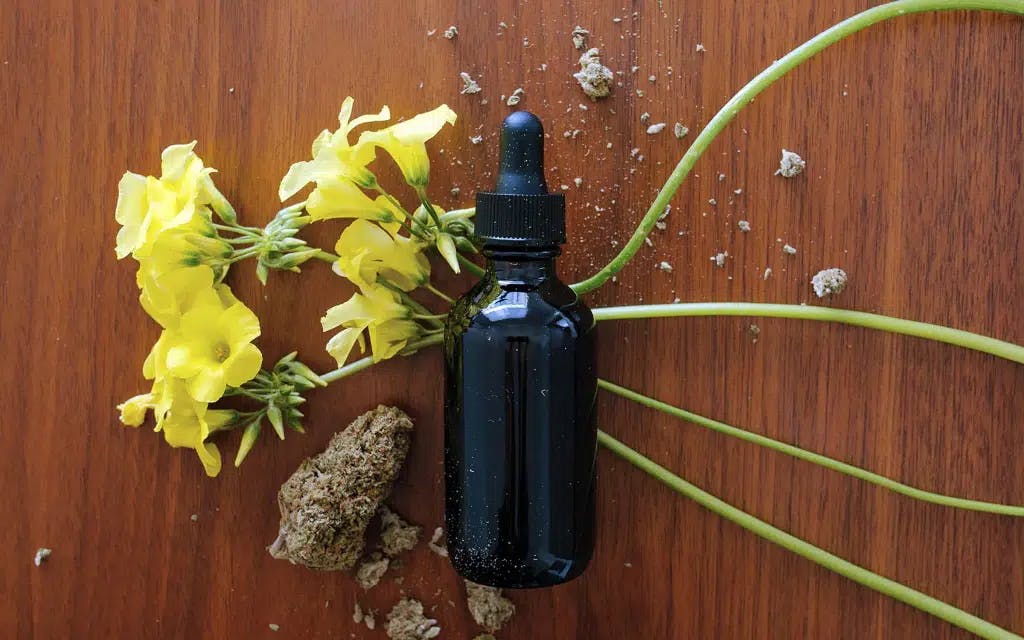 Marijuana topicals are available in lubricants, and massage oils can heighten the pleasure in bed. These lubricants have varying ratios of THC and CBD. In addition, customers are finding these lubricants helpful and pleasant, so it may add to the extension of the cannabis lubricants category.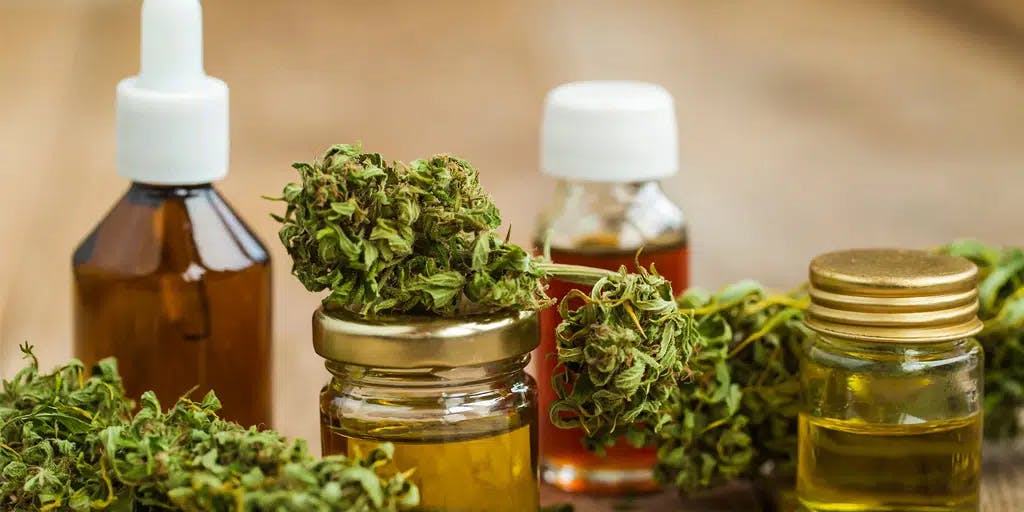 Skincare enthusiasts are always looking forward to something best to acquire flawless skin. Cannabis has something incredible to offer to skincare enthusiasts as well. From healing cream to essential lotion, a variety of products infused with cannabis are available and are getting increasingly popular.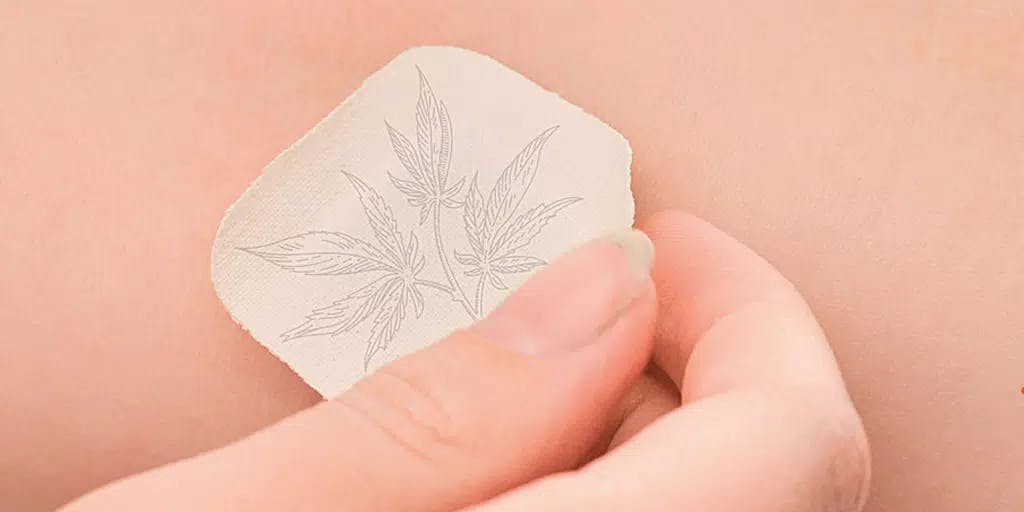 These transdermal patches are small patches that stick onto your skin to enjoy desirable outcomes. Transdermal patches are cannabis-infused and sit on your skin for about seventy-two hours to deliver the wholesome benefits of cannabis. Transdermal patches are prepared from marijuana extracts and have unique formulations. 
Potential benefits of Cannabis Topicals
Endocannabinoid systems are different; thus, the effects of cannabis on people are different. Some people swear by cannabis cream for pain relief, but it may not be as satisfactory for others. Take a look at cannabis topicals benefits that you can potentially achieve. 
Cannabinoids are an ideal substitute to traditional treatments. Topicals may help in treating pain and inflammation, as per studies and reports from experts at the Icahn School of Medicine at Mount Sinai. 
Topicals are effective in eliminating itching and signs of aging. It has antioxidant properties which protect against skin damage and may help you look younger by battling blemishes. People dealing with acne and inflammation caused because of the same will find topicals an ideal complement. 
Cannabis balms, when rubbed directly onto temples, may prompt to offer relief from your migraine related to joint stiffness and neck pain. Looking at preliminary studies, cannabis topicals may treat headaches from mild to severe. 
How do Cannabis Topicals work? 
Topicals penetrate into the skin and opt for a deeper treatment. Typically, topicals get absorbed into the bloodstream through the skin and bind with receptors in the endocannabinoid system. Cannabis topical effects are evident within an hour. 
The top skin layers are the epidermis and dermis, protecting bodies from chemicals and making it difficult for cannabinoids to get absorbed in the body. However, you won't get high from topicals, but they do reach cannabinoid receptors in the skin. Topicals can offer site-specific relief from inflammation, nerve pain, arthritis, muscle cramps, and even migraines.
THC interacts with CB1 receptors present on the skin surface and also interacts with CB2 receptors to an extent by entering the bloodstream. Topicals cause any intoxicating results, but once cannabinoid interacts with ECS, they get activated and help you find a balance.
Some topicals can be felt right away, while others can take hours. Most topicals don't get you high; some transdermal patches will as they allow THC to enter the bloodstream, as stated above also.
How to shop for the best cannabis topicals?
The effects of cannabis topicals vary from person to person. Do your research on whether you are buying a bud or balm. Explore the best cannabinoids and look for the formulations that can work best for your skin and condition. Another vital aspect is to look for certifications for the products you are purchasing and be vigilant of the label if you are vulnerable to certain things. 
Browse through Dank City Delivery, an online cannabis dispensary with necessary licenses and certifications. Shop from the best cannabis topicals brands available with same-day delivery in California. 
The Final Note 
To conclude, weed topicals are the safest way to indulge with cannabis. Topicals have varying ratios of THC and CBD, resulting in incredible and long-lasting health benefits like pain relief, correcting inflammation, and better skin health. For quick results, some people also consider applying topicals more than twice a day. 
If you are also captivated by topicals and want to give them a try for pain relief, better skin, inflammation, or overall wellness, check out hot-selling brands at Dank City Delivery. We deliver a wide range of cannabis topicals from the best topicals brand in California. Experience the best of cannabis today!